Revelan el misterio de las ovejas que llevan 15 días caminando en circulo
21 de noviembre de 2022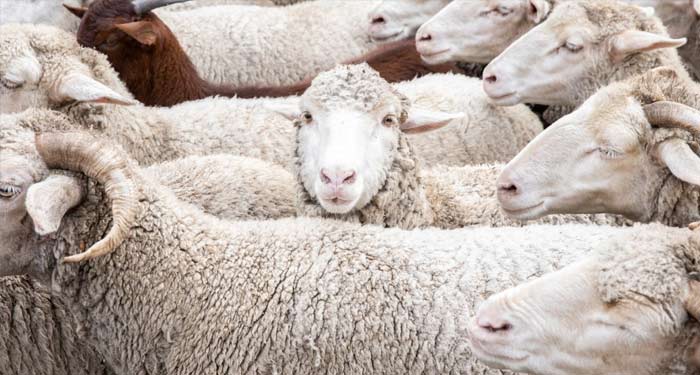 El extraño comportamiento, que comenzó el 4 de noviembre en una granja de China y al principio solo afectaba a unos pocos ejemplares, desconcierta a las autoridades, que aseguran que los animales están sanos
Es el gregarismo animal llevado al extremo. Decenas de ovejas de una granja situada en la Mongolia interior, al norte de China, llevan 15 días caminando en círculos ante el estupor de las autoridades, que desconocen el motivo al que obedece este extraño comportamiento.
Las imágenes han sido difundidas en redes sociales por el periódico oficialista People's Daily China y en ellas se ve al rebaño, compuesto por cerca de un centenar de ovejas, siguiéndose las unas a las otras en sentido circular tanto de día como de noche. Durante las caminatas a ninguna parte, algunas de ellas permanecen ocasionalmente en el centro del corro inmóviles.
Según los propietarios de la granja, todo comenzó el pasado 4 de noviembre y al principio solo eran unas pocas las que actuaban de esta manera. Pero con el paso de los días fueron sumándose más y más, hasta llegar al número actual. Eso sí: los ejemplares afectados son solo de uno (las del número 13) de los 34 cubiles que componen la granja.
Ni los dueños ni las autoridades, que no salen de su asombro, tienen una explicación para la misteriosa conducta, pues sostienen que los animales están sanos.
The great sheep mystery! Hundreds of sheep walk in a circle for over 10 days in N China's Inner Mongolia. The sheep are healthy and the reason for the weird behavior is still a mystery. pic.twitter.com/8Jg7yOPmGK

— People's Daily, China (@PDChina) November 16, 2022
Por su parte, algunos usuarios han teorizado que las ovejas podrían estar infectadas de listeriosis, una enfermedad común en rumiantes y que puede provocar daños cerebrales si deriva en una encefalitis.
Por el momento, las autoridades no han informado de ningún brote de listeriosis.
Fuente: eldebate.com