Pastor asegura que Dios no viene porque las personas no dan una buena ofrenda (VIDEO)
1 de octubre de 2021
Por
notiguate.com
Desactivado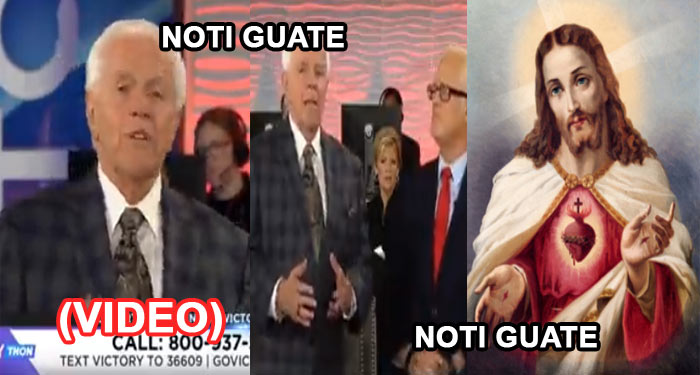 Las declaraciones del pastor religioso han causado opiniones divididas en redes sociales.
El líder religioso se ha visto envuelto en la polémica tras declarar ante las cámaras de televisión que la falta de aportes ha hecho que Jesús no venga a la Tierra.
Un pastor dijo durante la emisión de un programa a sus feligreses que Jesús no ha hecho su segunda venida por la falta de aportes a su templo cristiano.
Con este argumento, el pastor Jesse Duplantis aprovechó para pedir dinero para la iglesia a uno de sus compañeros ministros.
Participating in a «Victorython» fundraiser for Kenneth Copeland's ministry, right-wing pastor Jesse Duplantis brags about being a multi-millionaire with his own private plane while telling viewers that they can «speed up» the return of Christ by donating. pic.twitter.com/3VE6sETWBB

— Right Wing Watch (@RightWingWatch) September 22, 2021
Jesse, predicador de Nueva Orleans, Estados Unidos, afirmó que la voluntad de Dios es que la gente «done su dinero», informaron medios locales.
Fuente: Soy502