Momento en el que un hombre le arrebata niña a una abuela (VIDEO)
14 de octubre de 2021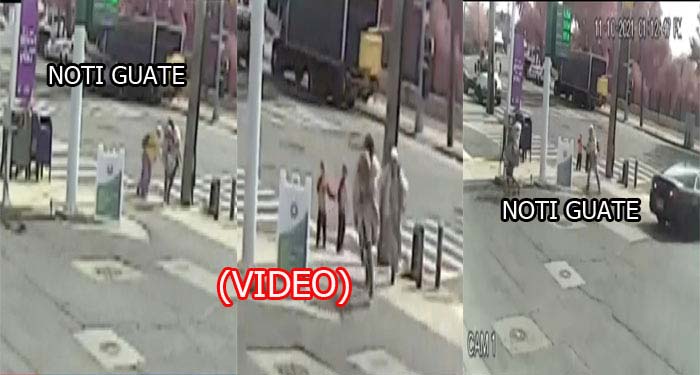 Una cámara grabó el momento en el que un hombre sin hogar intentó secuestrar a una niña que caminaba en compañía de su abuela.
Un hombre sin hogar que arrebató una niña de tres años a una abuela que caminaba junto a sus tres nietos en Nueva York (Estados Unidos). Los hechos se registraron el lunes por la tarde.
En las imágenes obtenidas por medios locales, se observa al hombre envuelto en una manta caminar en dirección a la adulta mayor. De un momento a otro toma a la niña y escapa con ella en brazos.
La mujer corrió detrás del hombre intentando rescatar a su nieta. Un conductor y un transeúnte se percataron de la situación y fueron en ayuda de la familia.
New video: The scary moment a man snatched a 3-year-old girl off a Bronx street as she walked with her grandma

Good Samaritans intervened and he didn't make it very far with the child

Full story: https://t.co/19XRrJ0kUM pic.twitter.com/sm15nWsnjH

— PIX11 News (@PIX11News) October 12, 2021
El hombre de 27 años aseguró a las autoridades que "voces en su cabeza" le pidieron llevarse a la niña. Salcedo se encuentra detenido y es acusado de secuestro, intento de secuestro, privación ilegal de la libertad y poner en peligro el bienestar de un menor.
Fuente: Telediario