Luego de su nuevo video con Karol G, fanáticos encontraron a Shakira llorando en calles de NY
13 de marzo de 2023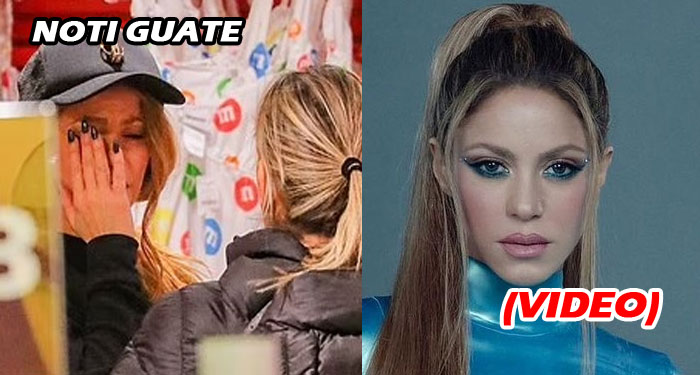 Shakira preocupó a sus fanáticos tras ser captada en un desgarrador llanto en Nueva York.
Pese a que Shakira fue el centro de atención durante el fin de semana tras su exitosa participación en el show de Jimmuy Fallon junto con Bizarrap, la colombiana causó conmoción entre sus fieles seguidores al ser captada en pleno llanto.
De acuerdo con la prensa internacional, todo ocurrió en el interior de una tienda en Nueva York, luego de que una fanática se le acercó para conversar con ella.
Como muestra una serie de imágenes que se han viralizado por redes sociales, Shakira no pudo contener las lágrimas y tuvo que tapar su rostro con las manos por varios segundos. Y aunque se desconoce el contexto y tema de conversación con la mujer que habló con ella, fue muy evidente que era una charla emotiva.
Shakira, por su parte, iba muy cómoda con pantalón, suéter y gorra negra, pues andaba de paseo con sus hijos en una tienda de caramelos.
Ahora bien, luego de permanecer cuatro días en la gran manzana, Estados Unidos, donde marcó una etapa muy importante para su carrera, Shakira regresó a Barcelona al lado de Sasha y Milan, sus hijos.
Previo a abordar su vuelo, la artista de 46 años se mostró muy tranquila y accesible con sus fanáticos, quienes no tardaron en acercarse para pedirle fotografías.
#Shakira went to an M&Ms store in New York after her performance on The Tonight Show Starring Jimmy Fallon. She was seen moved in the store while talking to a fan. 1/2 pic.twitter.com/B7XejGlixH

— KevinPrt44 (@KevinPrt44) March 11, 2023
Como es costumbre de Shakira, llegó con un atuendo muy casual y fresco, para así poder viajar cómoda.
Fuente: Soy502