Hombres arriesgan sus vidas para ayudar a una mujer y a su hijo (VIDEO)
28 de octubre de 2021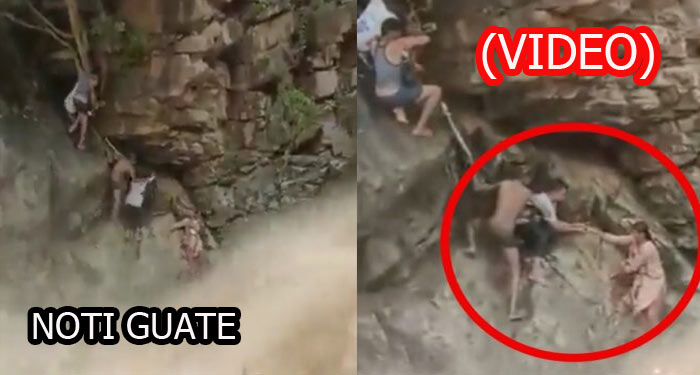 Los desastres naturales causan serios daños en diversas partes del mundo.
Esta vez inundaciones en India provocaron que una madre con su hijo quedaran atrapados cerca de una cascada, corriendo grave peligro.
Al percatarse otras personas de lo ocurrido, agentes forestales del estado indio Tamil Nadu llegaron para ayudados; otros hombres se unieron para apoyarlos.
En una grabación se ve cómo intentan ayudarlos cuando están cerca de las cascadas de Anaivari, en el distrito de Salem. La fuerza de la corriente es bastante fuerte.
In a dramatic scene, the Tamil Nadu Forest officials rescued a woman and her child who were trapped due to the flash flood at Anaivari waterfalls near Attur in Salem district. The place was reopened for public two months ago as part of #Covid19 relaxations. pic.twitter.com/0VuQ77zF53

— Express Chennai (@ie_chennai) October 26, 2021
Asimismo, se observa cómo una mujer está sentada en una roca sosteniendo a su bebé cerca de las aguas, mientras varios hombres se acercan.
Fuente: Telediario