Hombre cayó de un crucero y sobrevivió flotando 15 horas, lograron captar sus brazos pidiendo ayuda
27 de noviembre de 2022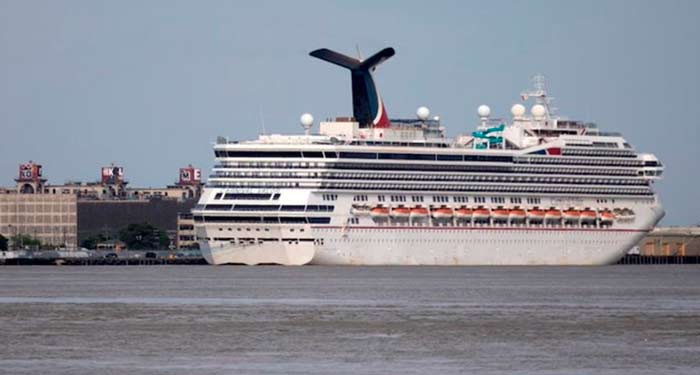 Un hombre que cayó de un crucero sobrevivió más de 15 horas flotando.
La Guardia Costera de Estados Unidos publicó imágenes del momento en el que rescataron a un hombre que cayó de un crucero y que sobrevivió flotando durante más de 15 horas en el Golfo de México.
De acuerdo con las autoridades, el hombre de 28 años fue encontrado a 20 millas al sur de Southwest Pass, Louisiana (Estados Unidos).
Se explicó que el hombre fue reportado como desaparecido de un crucero que tenía como destino Cozumel, México.
Tripulantes de la embarcación CRINIS observaron a un hombre flotando en el mar, por lo que llamaron a un helicóptero MH-60 Jayhawk para su rescate.
Footage from the rescue of the cruise ship passenger last night. Can also be downloaded here: https://t.co/xk0pBnVr1E pic.twitter.com/GK1IXCKlgx

— USCG Heartland (@USCGHeartland) November 25, 2022
En las imágenes publicadas se observa al hombre agitando con desesperación los brazos, mientras lucha por mantener la cabeza sobre las olas.
El hombre rescatado, que no ha sido identificado, mostraba signos de hipotermia, shock y deshidratación. Por el momento el hombre se encuentra en condición estable, recibiendo atención en un hospital de Nueva Orleans.
El hombre señaló a los rescatistas que no estaba seguro de cómo cayó por la borda.
Fuente: Chapintv.com