Así fue vista por última vez la turista desaparecida mientras remaba en Atitlán
10 de noviembre de 2023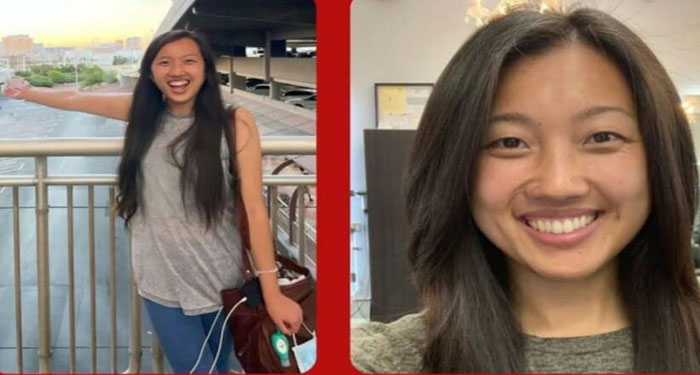 Un revelador e inquietante video mostró la última actividad que practicó turista extranjera que desapareció en Atitlán. El medio estadounidense Good Morning America publicó un revelador video que exhibió la última vez que fue vista la turista Nancy Ng, originaria de California, Estados Unidos, y quien desapareció en Guatemala cuando participaba en un retiro de yoga.
El video que fue compartido a la prensa por sus familiares, dejó ver a la turista utilizando su kayak, actividad que practicaba en el lago de Atitlán tras desaparecer.
En cuanto a las imágenes, estas fueron capturadas el 19 de octubre, un día antes de la tragedia. Han transcurrido más de 20 días de que no se tienen noticias de ella, desde entonces, cuerpos de rescate iniciaron con una intensa búsqueda para encontrarla. Sin embargo, los resultados han sido negativos.
Sus amigas reportaron que cayó de forma accidental mientras remaba su kayak. En cuanto a las autoridades del país, indicaron que según testigos, esta se habría ahogado.
"Hay personas que presenciaron lo sucedido, dentro del grupo, que no se han manifestado (…) Nos estamos devanando los sesos pensando por qué no querrían presentarse y ayudar si no sucediera nada nefasto", dijo la hermana de Nancy, al medio ABC News.
"Please help us bring Nancy home."

The family of Nancy Ng speaks out after the California woman disappeared while on a yoga retreat in Guatemala in October. @evapilgrim has more. pic.twitter.com/9mYVXSgjeh

— Good Morning America (@GMA) November 7, 2023
Intervino el FBI
Los familiares de Nancy confirmaron a los medios de Estados Unidos que el Buró Federal de Investigación de ese país (FBI, en inglés) está involucrado para averiguar este caso.
Nicky, la hermana de la turista desaparecida también explicó que el FBI ofreció recursos para la búsqueda y el Departamento de Estado de los Estados Unidos está monitoreando los avances de las investigaciones y está en contacto con las autoridades responsables de este caso de Guatemala.
Fuente: SOY502